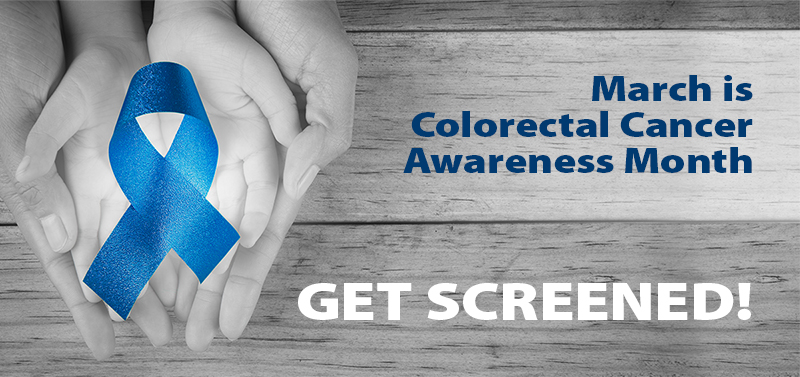 March is Colon Cancer Awareness Month and the screening recommendations have changed.
What you need to know.
Did anyone else see the memes last week that said, "if you recognized everyone in the Superbowl halftime show, it's time to schedule your first colonoscopy?"
Yes, fellow Gen-Xers. It's time.
And if it seems earlier to you than you expected, you are right.
In 2018, the American Cancer Society (ACS), joined the US Multi-Society Task Force and changed the recommendations for when to start colon cancer screening. The new recommendations are that everyone at average risk should start screening for colon cancer at 45.
What does average risk mean? You are at average risk if you do not have signs or symptoms of colorectal cancer and have no prior diagnosis of colorectal cancer, adenomatous polyps, or inflammatory bowel disease. If you have a family history of colon cancer, have symptoms, or have a known genetic syndrome (HPNCC, FAP) that may increase your risk of colon cancer, your screening recommendations (like how the screening is done and when to start screening) may be different
You should talk with your healthcare provider about your options for screening, the risks and benefits of each, your personal risk factors (like family history of colon cancer), preference, and insurance coverage/cost. These tests and how frequently they should be done (beginning at age 45) include:
Flexible sigmoidoscopy, every 5 years.
Colonoscopy, every 10 years.
Double-contrast barium enema, every 5 years.
CT colonography (virtual colonoscopy), every 5 years.
Fecal occult blood test (FOBT), every year.
Fecal immunochemical test (FIT), every year.
Stool DNA test (sDNA), every 3 years.
The key here is to talk with your healthcare provider and make a screening plan.
Learn more about the different screening tests and recommendations here.
The COVID-19 Pandemic resulted in many folks delaying routine screening tests. However, it is important to get these tests. Healthcare institutions are well prepared to provide these screening tests during the Pandemic. Colon cancer, when found early, can be treated and is curable. So, this March—make your plan to get screened.
---
Christina is a clinical oncology social worker and the psychosocial content editor at OncoLink. Christina blogs about resources available to the cancer community, as well as general information about coping with cancer practically, emotionally, and spiritually. Christina is also an instructor at the Penn School of Social Policy and Practice. In her spare time, she loves to knit and volunteer with her therapy dogs, Linus and Huckleberry. She also loves to travel, cook and is an avid Philly sports fan.