Welcome to our newest blog series, "Five Questions With…" In this series, we will highlight the unsung heroes that make healthcare work. From guest services to the phlebotomist, the pet therapy volunteer, and the environmental services workers. These individuals enhance our experiences when we are getting care and highlight human connection and support. Thank you for all you do!
Today, we feature Latanya. Latanya works in the Department of Security at the Hospital of the University of Pennsylvania. She has worked her way to Sergeant and has been working at the Hospital of the University of Pennsylvania for 13 years!
---
Tell us more about what you do to support patients.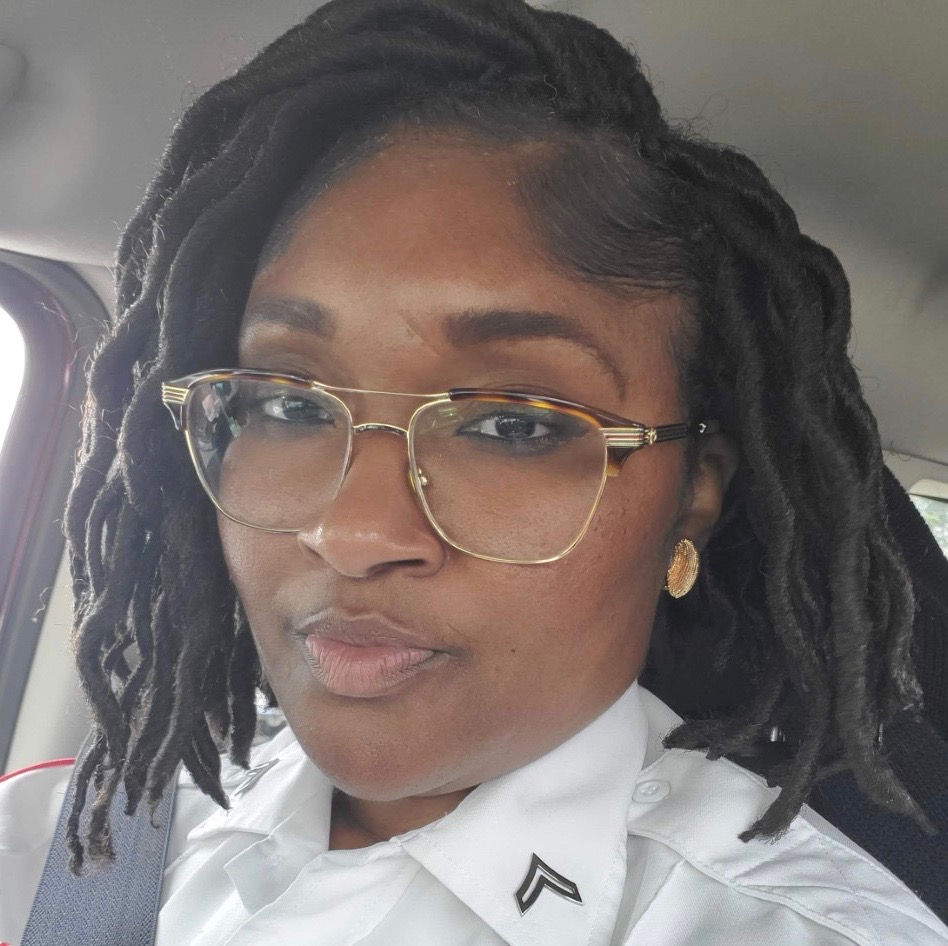 Our security department provides support for patients as often as the staff. At times patients don't agree with the staff and security reassures the staff and the patient about safety and health concerns. The priority for security is always safety. When it comes to the patient, we try to meet all their needs, so they know we care.
What is the most challenging part of your job?
Being in the security department is very challenging. We are required to provide safety and respond to every situation in a timely manner. Each call is different, so we never know what to expect. The expectation from staff is that security handles everything. From building troubles, patient concerns, visitor disagreements, and thefts. We are putting ourselves at risk to protect others. We're often the first person seen, and the last person heard! As a manager, I must deal with confrontations and messy situations. I am one of the last possible calls for making the final decision in a bad situation.
What is the thing you love the most about your job?
Even though being in security can be stressful, it can also be encouraging. This job keeps you sharp and focused. You gain the best cognitive skills, and better senses, and learn not to be judgmental. As officers, we all play different roles. I play a part in guidance and that makes me feel happy knowing that while I'm working I'm helping others.
If someone was applying for a similar position, what would you tell them about the work?
If someone was applying for a position in this department, I would tell them this could possibly be the best decision you could ever make. This job is challenging, it motivates you to want more. It pushes you in directions you would have never thought of. It's not just a job, it's a space for all my co-workers to build friendships and gain skills that you never thought you could handle. You have a chance to build a career in this department.
What is a job accomplishment that you are proud of?
My biggest accomplishment is progressing further in my career. I dreamed many dreams of becoming more in this department. As a security officer, you have the urge and hunger to continue to serve and protect. You continue to take on new challenges to see what else you can handle. Although I haven't mastered everything, I will continue by improving my skills and knowledge to create a better environment for staff, patients, and visitors.
---
Do you want to nominate a staff member, volunteer, co-worker, or friend for us to feature in "Five Questions With…" Go to oncolink.org/feedback and let us know!