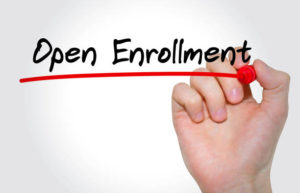 Medicare open enrollment is upon us for 2019. If you are a Medicare recipient, this is the time of year when you can make (some) changes to your Medicare coverage.
What can I change?
You can change your Medicare part D (drug) plan.
You can change to a different Medicare advantage plan.
You can switch from traditional Medicare to a Medicare advantage plan.
You can purchase or change your Medigap plan. (You actually can do this at any time, but prices may be more favorable during the open enrollment period).
When can I make changes?
Medicare open enrollment is from October 15th-December 7thevery year.
What can't I change?
You cannot add part B coverage during open enrollment if you didn't elect it during your initial coverage period. The general enrollment period for Part B is from January 1 to March 31stevery year. Coverage begins July 1. You also may have a late enrollment penalty added to your monthly premiums if you did not elect Part B during your initial enrollment period.
You cannot switch from a Medicare Advantage plan back to traditional Medicare. You can drop your Medicare Advantage coverage during the Medicare Advantage Disenrollment Period (MADP). The MADP occurs every year from January 1-February 14. Changes will go into effect the following month.
You can't purchase a Medigap plan if you have a Medicare Advantage Plan.
How do I make changes?
Each type of plan is sold by a third party company; you will need to contact these companies directly to make changes. Changes are not managed through Medicare.gov.
You should do some research as to what plans are available in your area. Use this tool on Medicare.gov to help you search and compare plans.
Ask others in your neighborhood, spiritual community, or even in your online world about their coverage and if they have recommendations.
Be sure to look at your medical bills from the previous year, including the cost of your prescription medications, as you are comparing costs.
Ask for help from your social worker, navigator or contact your local State Health Insurance Assistance Program (SHIPS) for local, unbiased, one-on-one counseling and assistance.
Learn more on OncoLink
Listen to our Health Insurance Webinar series for more specifics about the different parts of Medicare and what you need to know to navigate Medicare open enrollment.
---
Christina is a clinical oncology social worker who joined the OncoLink team in 2014. Christina blogs about resources available to the cancer community, as well as general information about coping with cancer practically, emotionally, and spiritually. Christina is an avid knitter and spends a great deal of time posting pictures and stories on social media all about her three beagles, Linus, Maggie and Huckleberry. She also loves to travel, cook and is an avid Philly sports fan.