Patient education is an integral part of all healthcare providers work. It is an important piece of empowering patients, improving patient/provider relations and improving outcomes. In this blog series, Shayna explores tips for effective patient education and the value this brings to patient care. This blog is part 3 of a 3 part series.
Four Ways Patient Education $aves Money
1. Leads to shorter outpatient visits and fewer post-visit phone calls
Patients who understand their disease and treatment plans complete their appointments faster. They can also manage their symptoms at home leading to fewer phone calls after their visits. Time is money!
2. Higher HCAHPS scores result in increased CMS reimbursement
Education improves patient satisfaction, which translates to better HCAHPS scores and greater CMS reimbursement.
3. Every dollar invested yields $3-4 in savings
Not all patient education programs will yield cost savings because of their purpose. An educational effort centered around informed consent, for example, is not going to reduce costs. However, programs designed to lessen demand for healthcare services can save money while improving quality.
4. Decreased hospital readmission rates
Patients who understand their discharge instructions are less likely to be readmitted, a cost that is borne by the discharging hospital. One study found that improving discharge teaching reduced hospital readmission rates by 30%.
---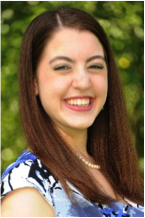 Shayna Jacoby is pursuing a Master of Science in Nursing Administration from the University of Pennsylvania. She is completing her capstone course with OncoLink to learn firsthand about nursing leadership from the OncoLink team. Shayna has a professional interest in patient education and change management as well as a personal interest in art history.