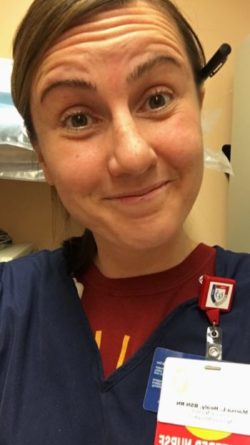 There are some things you should learn in a classroom, and certain things that can only be truly understood once you've experienced them in real life. As a new-to-practice nurse on a medical-oncology unit, one such topic that presented itself within my first few days was that of the very real, very necessary, and truly powerful realm of palliative care and hospice services. Even as a novice, I quickly recognized the importance of these specialities for our patients. And, just as with any specialty, certain nurses were fearless advocates. I found nurse mentors who, mastering the art and science of compassionate care, integrated palliative ideals so gracefully and intricately into their daily patient care. These nurses saw the bigger picture—one of quality, dignity, and honesty—and fought for it. I saw in these nurses an unwavering compassion and grasp of the wholeness of disease, and our patients and their wishes were the better for it. I also learned the important difference between hospice and palliative care, something I strongly believe needs to be shared.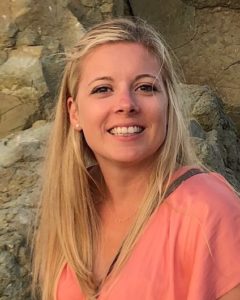 November happens to be National Hospice and Palliative Care Month, which affords us a great opportunity to raise awareness and answer some common questions regarding these truly wonderful services. I've been wanting to incorporate a "guest blogger" into Scrub Stories, and I can't think of anyone as skilled, knowledgeable, and passionate as Sheila Lill, MSN, APN, ACHPN. Those special nurses I mentioned above? Sheila was the crème de la crème. I watched as she seamlessly applied that "bigger picture," gently yet powerfully advocating for the wellbeing and wishes of her patients. I'm lucky to call her a friend, and she just so happens to be a leader in the field of palliative care. Serving as a Nurse Practitioner, Sheila is currently the Director of Angelic Palliative Care in New Jersey.
So without further adieu, I'll let Sheila lay down some awesome knowledge, in a question-and-answer format below!
Firstly, thank you for joining us, Sheila! Tell our readers a little bit about yourself, such as what brought you to nursing, your past experiences and current path, and discuss some major goals you have within your profession:
I have been drawn to nursing my whole life. There are pictures of me in traditional nursing outfits when I was 3 years old and my favorite game to play was my "doctor's kit." I worked as a home health care assistant before graduating high school and throughout nursing school. Sometimes my sole job was to sit with people who were dying or make them their favorite meals. I didn't know it yet, but this was the start of my palliative care career. From there, I worked on a cardiac unit for a couple of years as my first nursing job, then moved onto oncology at Hospital of the University of Pennsylvania, where I worked for 5 years. While working in oncology with an amazing inpatient palliative care team, I was impressed with the holistic care they provided, the patient outcomes I saw, and the improvement in quality of life just from this team being involved in their care.
I went back to school for my Adult Gerontology Nurse Practitioner degree with a minor in palliative care and started off on the community palliative care path. I am now the director of a community palliative care program in Southern New Jersey. Some of my major goals are allowing access to palliative care in every healthcare setting (home, assisted living, nursing homes, and hospitals) in South Jersey. I also have a major goal of teaching everyone (providers and consumers alike) about what palliative care really is and how it can help. Overall, I just want holistic, compassionate, and quality care available to anyone going through a chronic or serious illness. Hefty goals!
What is your approach to palliative care and hospice services?
I have always looked at every single patient as if they were my own mother, sister, or best friend. I want them to get the care that they want and need and that I would want for my own loved ones. I also try to leave my own beliefs about "what they should do" out of the picture. It's about the goals of the patient and family, and not about the goals of the provider.
What are 3 things about palliative care, specifically, that people should know?
First, palliative care is not hospice! So many people associate palliative care with hospice. Understandable, as they are often grouped together. Palliative care is for anyone who has a serious illness, no matter their prognosis. It can be given alongside curative measures and can be provided for years and years. Hospice could be considered a "sub-specialty" of palliative care that is provided for people who have 6 months or less to live and are pursuing more comfort-directed measures than curative measures. Additionally, it is important to know that hospice doesn't mean "last days." There are people on hospice who are going out to lunch, who don't require morphine, and who receive services for long periods of time.
Secondly, as per the literature, palliative care can decrease a person's chances of going to the hospital, improve quality of life while going through a serious illness, and can even prolong life and improve treatment outcomes.
And lastly, palliative care is severely underutilized and misunderstood.
What are some of the roadblocks and setbacks you've experienced in your profession?
As I mentioned above, many believe palliative care is hospice. It's just like the old belief that someone who has a "Do Not Resuscitate" order "doesn't want anything done." I have had providers refuse palliative care orders and families refuse a consult because they have heard we are hospice or a hospice referral service. I have been called the "Grim Reaper" before. I have a career goal of educating as many people as possible about palliative care in order that patients are getting these services earlier in their disease process.
Is there an example of a scenario you can remember where the patient and family were afforded all of the benefits of palliative care, thus improving quality of life? What does a successful palliative care consult look like?
Usually the oncology patients that we are referred to have stage 4 cancer, though palliative care can be helpful at any stage of cancer. Nowadays, many people live with stage 4 cancer for years, almost like a chronic illness. It is often, however, the treatments that affect their quality of life, not their cancer. This particular patient had a lot of side effects from chemotherapy: nausea, severe fatigue, cough, weakness, depression. Our community palliative care team consists of a nurse practitioner, a social worker, and spiritual support. On day 1 we establish the patient and family goals, what their needs are, and what their definition is of a good quality of life. The patient was young and wanted to aggressively pursue treatment and chemotherapy, and he did. Medications were frequently adjusted by our nurse practitioner to manage the symptoms, help him tolerate the treatment, and help him to continue his goal of aggressively treating the cancer. There were frequent calls in the evening to the palliative care nurse practitioner when the significant other just could not get the symptoms under control. We fought like hell to allow him to continue treatment! Our social worker and spiritual support person assisted him and his significant other through the entire process. We supported his goal every step of the way, even when his goals morphed as things changed.
Eventually after many months of this, he couldn't get off the couch. He wasn't able to meet another goal he had of being able to leave the house and enjoy his family. We collaborated with his oncologist and decided to stop aggressive treatment and involve hospice care. It was a tough decision made as a unit: the patient and family, the oncologist, and the palliative care team. I went back to visit him 2 weeks later, knocked on the door, and was shocked to see he had answered the door, perky and smiling, dressed in jeans and a t-shirt. He was feeling great off the chemotherapy and was walking around the house and cracking jokes. He was not the man on the couch I saw last week. His goal of aggressive chemotherapy and being able to walk, talk, and enjoy his family did not mesh. While there is no way of knowing this, I wonder if he would have been able to tolerate chemotherapy for as long as he did had palliative care not been involved. I also wonder if his days would have been shorter, and harder, had he not made the decision to stop when he did. This is a successful palliative care consult. When the referring provider, the palliative care team, the patient, and the family all work together to give someone their best possible life given the situation, for as long as possible.
What do you do to avoid burnout? Do you see that often with caretakers and coworkers?
Burnout is very common in this profession. I teach yoga, but sometimes forget to use the tools in my toolbox! It is important to "debrief" after difficult situations. I ask my team members to call me if they have a sad or difficult case so that we can work through it. Having the support of colleagues and co-workers is absolutely essential. We are fortunate to have a nurse practitioner on our team who is studying compassion fatigue for her doctorate. We look forward to learning more from her!
What tips do you have for bedside nurses and caregivers that they can implement today?
Bedside nurses are the closest caregivers to a patient. I remember many nightshift one-on-one conversations with my patients at 3AM when they couldn't sleep. There is a lot of power in that. Don't be afraid to ask patients those difficult questions: What is important to you? What are your fears? What are your hopes? Many patients want to talk to someone about these things, but don't know how or who to talk to. Keep on teaching patients, families, and colleagues about palliative care. We need you!
---
Marisa worked at the Hospital of the University of Pennsylvania on a medical-oncology unit for 4.5 years. She is currently an outpatient infusion nurse in Cherry Hill, NJ. She also has her Bachelor's degree in English Literature from the University of Scranton, where she played basketball and made many lifelong friends. Originally from Philadelphia, she now resides in New Jersey. She spends her free time either in Cape May, skiing in the Poconos, or spending time with her family and friends- including her dog Peanut.
***
Sheila is a nurse practitioner and Director of Palliative Care for Angelic Health in southern New Jersey. She has worked in the healthcare field since 2004. She received her adult-gerontology nurse practitioner certification with a minor in palliative care from the University of Pennsylvania. She is certified in hospice and palliative care by the Hospice and Palliative Care Nurses Association. Her career includes cardiac nursing at Lehigh Valley Hospital, oncology at the Hospital of the University of Pennsylvania, and community palliative care. She and her team at Angelic Health developed the community palliative care program which now serves patients in their homes, assisted living facilities, and nursing homes in 8 counties in southern New Jersey.  She is additionally certified in yoga instruction and is actively teaching yoga. Her passion is the holistic and compassionate care of all individuals with chronic or serious illness.