It rained that day and snowed that day, and then the sun shone through the window of my parents' family room, warming my dad's lifeless face as he lay in a hospital bed finally succumbing to lung cancer. On hospice for less than a week, he had no choice but to face his mortality. During a conversation just a few days before, he said, "Shar, if I can just make it out of March, I'll be ok." It seems he had lost many loved ones between the months of January and March. He died on March 30 at 59 years old. Nine months away from graduating nursing school, I knew that I wanted to work with cancer patients. When I shared my decision with my family, they discouraged me, afraid that it would be difficult for me, given my dad's recent battle with cancer. I reluctantly took their advice and accepted a position on a cardiac unit.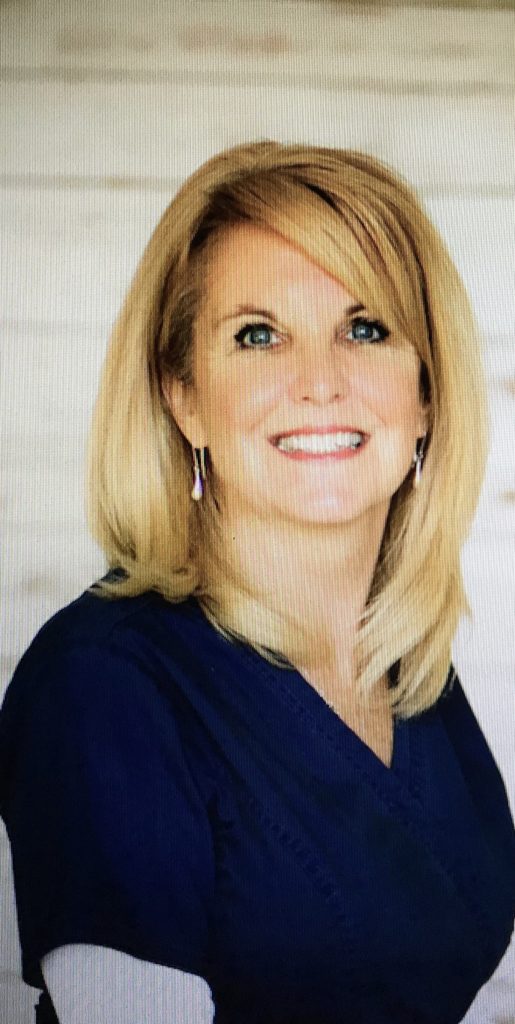 Fast forward 26 years. It was the day before my 60th birthday when I received my own cancer diagnosis, stage one invasive breast cancer. Lumpectomy, aromatase inhibitor and six weeks of radiation therapy would be my course of treatment. As I lay on the cold, hard steel of the radiation machine for the first time, I was overwhelmed with emotion. My eyes filled with tears, and I thought about my dad. Here I was facing my own mortality, just as he did. My body failed me, despite the care I had given it. So much is taken for granted, I thought.
Two years later, an opportunity to work in an infusion center presented itself – the opportunity I had missed out on so many years before. But now I was prepared through my own experience, to be truly empathetic and compassionate -understanding that regardless of the type or stage of cancer, when you hear the words, "you have cancer," your life changes forever. There will always be that little voice in the back of your head questioning whether it's truly gone or if it will be back.
I'm lucky to be able to put myself in the shoes of my patients. When I feel it warrants sharing my own story with a patient, I do. It gives me credibility and it eases many of their fears. None of us know for sure what our outcomes will be, but support, strength, and perseverance help us through. Some will win this battle and sadly, some will lose. So even though we ring the bell to symbolize that final treatment, remember that the fight (and fear) is far from over.
---
Sharon Fitzpatrick works as an Infusion nurse at Penn Medicine, Cherry Hill. Her nursing career expands over 28 years and has also included cardiac, neuro, and pre- and post-surgical areas. In her free time, Sharon loves photography, scrapbooking, and spending time with her beautiful grandchildren.