When I was getting ready to graduate from nursing school I had applied for a few different positions, all on medical/surgical floors. A professor I admired told me if you start your career working on this type of unit, you are setting yourself up to go anywhere in nursing. I got a call to interview for a floor that was split into two sections: one part oncology and the other part medical/surgical. Although it wasn't exactly what I wanted I decided to go for it and got the position.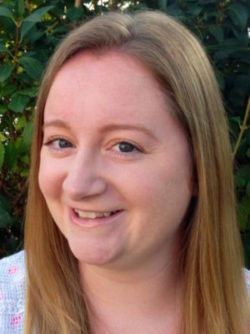 I was very intimidated to work with cancer patients. To be honest I also thought it might be really sad. And at times it was sad, but it was one of the best decisions I ever made. And here is why:
John. I met John the day he was diagnosed with cancer and I took care of him shortly before he was discharged home with hospice services. There was about two years in between those days and during that time I got to know him, his wife and his daughters. I remember during one admission walking his bed to the intensive care unit. On my way back to the floor I grabbed popsicles for his daughters because I knew they enjoyed them. On another admission he told me how he just wanted to go home and watch Gilmore Girl reruns with his daughters. He loved to exercise and wanted his freedom back from cancer. He taught me that cancer does not discriminate.
Rose. I took care of Rose on many occasions during her treatment for cancer. She would come in for rounds of chemotherapy and her stoic, loving husband was almost always at her side. When she was getting closer to the end of her life her husband was struggling with her imminent death. She told me that she gave him "rules" for after she died. She told him he should not make any big decisions related to his grief like up and moving. She told him to give it one year after her death before making any decisions about life that weren't emergent. She died a few days later and while preparing her body I thought about how she taught me that even in our own pain and from a hospital bed, we can care for those we love.
Frank. I met Frank shortly after he was diagnosed with cancer. Statistically, there was little chance of him going into remission but he did. He, his wife and sons cried tears of joy when they were told his treatment had worked. After he was discharged he was able to fund oncology patients to be treated in the amenities unit of the hospital where they had more food choices, a quieter setting and larger rooms in some cases. He paid this out of pocket and asked for nothing in return. He also helps run support groups for cancer patients. He taught me that despite the hardships that life gives us, we can always, and should, give back to help others.
Co-workers. Pretty much everyone I worked with had a great sense of humor, which I quickly found to be necessary to do the work that we did. Making each other laugh, laughing with patients, laughing about things that others would find downright horrifying, this got myself and many others through some challenging days.
I learned life lessons and so many of them from my time working with oncology patients. Had I not taken care of these patients and worked with such amazing people it may have taken me years to realize why it is so important to really cherish health, love, caring for others and humor. While I had not planned to be an oncology nurse, life had this plan and I will be forever grateful. 
(The names of patients have been changed to protect their privacy and the privacy of their loved ones.)
---
Karen practiced as an acute care nurse on a medical-oncology unit at the Hospital of the University of Pennsylvania for several years. She joined OncoLink as an Educational Content Specialist in 2014. In her blog, she shares stories about her personal experiences with cancer, both on the floor and in her personal life.