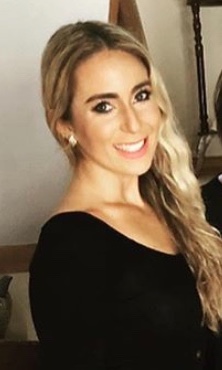 Coronavirus disease 2019 (COVID-19) is a respiratory illness that can spread from person to person. As more and more people are infected in the United States, you may feel that your life is being turned upside down. In order to help reduce the spread of infection, it is recommended that you keep your social distance, wash your hands frequently, cook all meats and eggs fully, and cover your mouth sneeze or cough but not with your hands. As you know, physical activity can help reduce your stress, improve your immune system, and improve your overall health and well-being. Although you may be social distancing, you can still stay active within your home and community.
WAYS TO STAY ACTIVE
HOME WORKOUTS
Your body is a machine. No weights? No problem! You can use water bottles, soup cans, soda bottles or your own body. There are many bodyweight exercises that require no equipment. Think of creative ways to get moving! One idea is to create a circuit with 3-4 exercises targeting different body parts. Try to do 3-4 rounds of 10- 15 reps of each exercise.
Leg Exercises
Easy:

Standing: hold on to a countertop for support. You can do squats, lift your heels up and down (heel raises), leg lifts (stand on one leg and lift the opposite leg forward, backward, or sideways.

Lying down: bridges, straight leg raises, side leg raises, clamshells.

Moderate: squats with support, lunges, donkey kicks.

Advanced: jumping squats, jumping lunges, box jumps, wall balls.
Arm Exercises
Shoulders: Shoulder press, lateral arm raises (sideway), forward arm raises.

Biceps and triceps: bicep curls, elbow kickbacks, overhead elbow extension, and more advanced exercises include dips and tricep push-ups.
Chest Exercises
Chest press with weights, chest fly.
Back Exercises
Lat pull down, rows, reverse fly.
Abdominal Exercise
Abdominal bracing, sit-ups, crunches, bicycle, six inches, planks.
Total Body Exercise
Push-ups, pull ups, burpees, jumping jacks, mountain climbers, bird-dog.
WAYS TO STAY ACTIVE INSIDE THE HOUSE
Make chores an activity with your family.

For example-Who can make the bed the fastest? How quick can you set the table? How fast can you put toys away?

Play games

Twister, charades, card games, freeze dance, hide-and-seek.

Create a mystery in your house and leave clues around.

Clean out the basement or garage and make it a family activity.
During a commercial break, try doing some sort of activity.
If you are working at home, stand up every 20 minutes and be more active during your lunch break such as by taking a quick walk either in the house or outside.
WAYS TO STAY ACTIVE OUTSIDE
Being inside is not easy. Make sure you go outside and get some fresh air! Nature is beautiful. Take this time to enjoy the scenery and soak up the Vitamin D!
Go for a walk, run, bike ride, hike.

If you do decide to walk in a park, make sure to maintain your social distance.

Prepare lunch and eat a picnic either in your backyard or nearby.
Play outside with your children doing games like hopscotch, a ball game, hula hoop, jump rope.
OTHER IDEAS WHILE YOU ARE SOCIAL DISTANCING
Take up relaxation practices.

This can be a stressful time. Relaxation techniques such as deep breathing, meditation, and yoga can help.

There are many apps that have guided mediation and stretches.

Journaling.

No better time than the present to start journaling!

There is no right or wrong way to journal. That is the beauty of journaling. You can write down what you are grateful for, goals and how you will accomplish your goals, places you would like to travel to, happy memories. You can also keep a traditional journal and describe the events that occurred during the day and how you feel.

Stay connected with your friends.

Virtual gatherings with friends- set a date and time and have a live video with one another.

Use platforms like Facebook, Instagram, Twitter, Snapchat to stay connected.

Eat well!

Remember, do not eat out of "boredom" or "feelings." Maintain a healthy lifestyle. If you were making poor food choices, maybe now is a good time to start making better choices.

Take a warm bath

Add essential oils, Epsom salt, and maybe a candle. Take time to unwind and relax.

Now is the time do what you have "been wanting to do"

Create that scrapbook, write down your goals and what you want to accomplish, give yourself that DIY facial and manicure, organize your old home videos, finally read that book, learn something new, build something, or try a new recipe!
---
Christina graduated in 2012 with a Bachelor's degree in Biology/Secondary Education from West Chester University. She continued her studies at Temple University in Physical Therapy, graduating with a Doctorate of Physical Therapy in May 2015. Christina began her career in outpatient physical therapy and has worked per diem in both the acute and rehabilitation care settings. She treats a variety of orthopedic and neurological diagnoses in her current role as a staff therapist for Good Shepherd Penn Partners. Recently, Christina developed an interest in Oncology. Last year, Christina's dad was diagnosed with prostate cancer and her cousin with ovarian cancer. In addition, within the past year, a few of Christina's friends have also been diagnosed with cancer. Because of her love for family and friends and her passion for physical activity and wellness, she realized that she could help touch so many lives. Christina joined the Oncology Section of the American Physical Therapy Association in May 2019 and is beginning to take continuing education courses to develop her clinical knowledge and expertise. She instructs indoor cycle and has her Level 1 CrossFit Certification. She enjoys various forms of exercise and other health and wellness related activities and topics.