Are your breakfast ideas feeling stale? (No pun intended!) Here are some fresh breakfast ideas. These will give you some healthy options to brighten your breakfast at home.
Overnight Oats
1/4 cup rolled oats
1/3 cup vanilla or plain yogurt
1/3 cup milk (any type of milk or milk substitute works)
Stir all the ingredients together in a bowl or container and leave it overnight in the fridge. You can add berries, nuts, more milk, etc prior to enjoying. This recipe is for 1 serving. You can make up to 3 servings at a time by tripling the recipe.
Sweet and Savory Apple Avocado Toast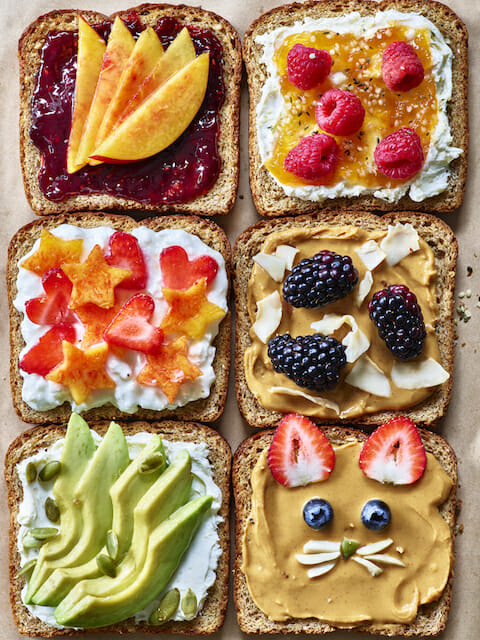 1/8 to ¼ avocado (Wait until the avocado is soft to the touch)
2 slices of your favorite bread
Apple slices
1 tsp balsamic vinegar
Salt to taste (optional)
Toast bread.
Spread avocado on toast.
Add sliced apples.
Drip balsamic vinegar on toast.
Salt as desired.
Spinach and Egg Cups
1 10oz package frozen spinach, defrosted and squeezed dry
4 eggs
1/4 cup shredded cheese of your choice
Preheat oven to 325F
Distribute spinach into 4 equal servings in ramekins, custard cups or muffin tray. Press an indentation ~ 2 inches in diameter to hold the egg.
Crack egg into each of the 4 spinach cups
Top with shredded cheese
Cook for ~ 20 minutes and serve
---
Audrey Caspar-Clark MS, RD, LDN, Doris Piccinin, MS, RD, CDE, CSO, LDN, Carly Roop, RD, CSO, MA, LDN, and Caroline Meehan, RDN, CSOWM, LDN, CDCES are the registered dietitians at the Abramson Cancer Center at Perelman Center for Advanced Medicine who specialize in cancer nutrition and provide information based on sound nutritional therapies to support patients throughout their cancer treatment.