by Dawn Heiderscheidt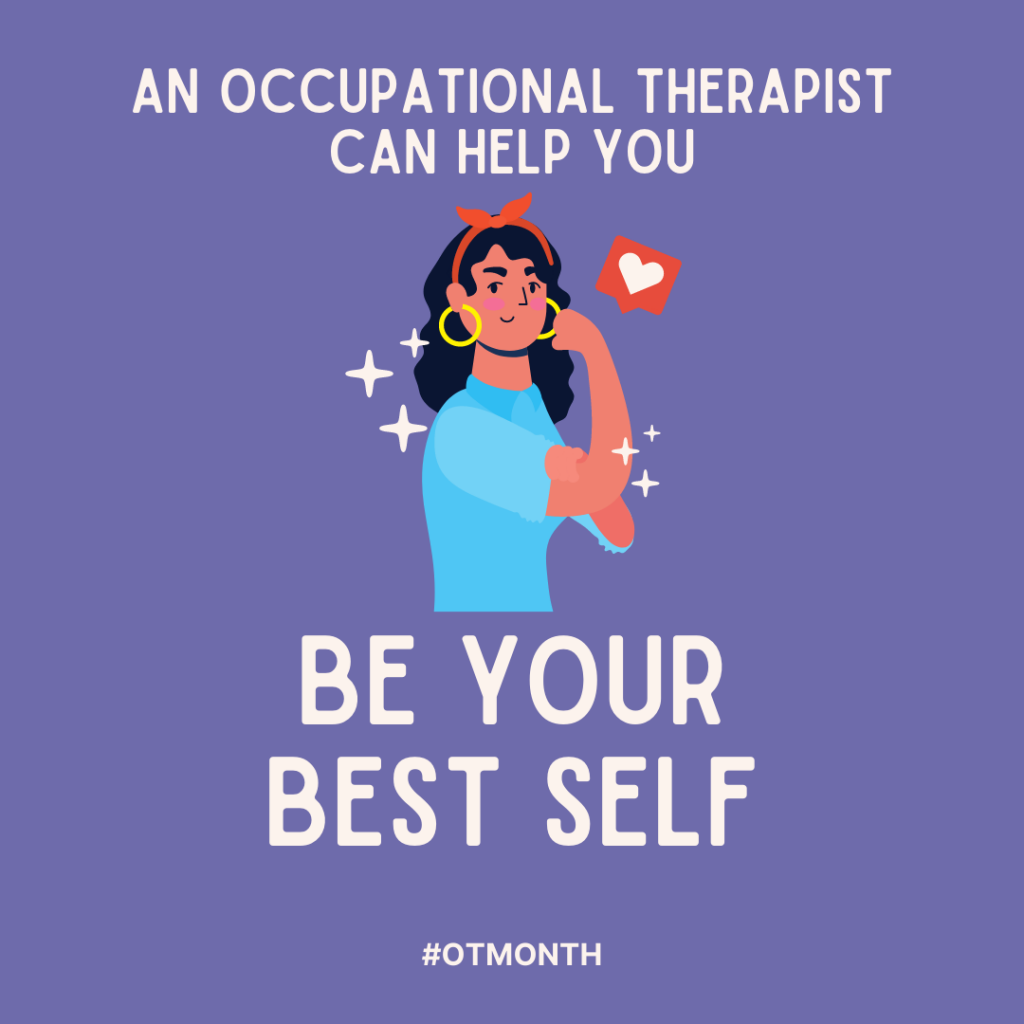 Once you've been diagnosed with something like breast cancer, your mind may be swimming in "what-ifs" and "what aboutisms." It can be terrifying. You may have concerns about what it means for you in regards to maintaining your life roles, engaging in your favorite activities, or how to continue to live your life to the fullest.
Oncology treatments often mean surgery, chemo, radiation or hormonal therapy which can have side effects that include physical, cognitive, and emotional decline with anxiety and fear taking over. As a result, some people experience decreased ability to engage in meaningful occupations, including maintaining one's home, returning to work, and performing prior social roles and responsibilities.
The good news is, Occupational Therapists can play a direct role in helping you overcome some fears associated with chemo, "what-ifs" and "what aboutisms" as they can remediate, compensate, and adapt almost any situation to give you growing independence through the treatment process.
If you are worried about managing the burden and side effects of your impending treatment, or you find that post treatment you are having trouble brushing your own hair, putting on your own clothes, worried about your scars, having difficulty returning to work worried about having chronic fatigue that makes everyday tasks hard, or you find you are having trouble returning to activities like running, biking, or childcare, this does not need to be a new normal. There are professionals that can help you.
These professionals will look at what you like to do, why you do it, how you do it within your environment and compare that to what your current abilities are. They take that information and come up with a treatment plan with achievable goals that helps you regain the ability to do what you want/need to do within a reasonable time frame.
Here are seven direct ways an OT can help you throughout your breast cancer diagnosis.
Daily Tasks

They can help you complete daily tasks, like dressing your upper body, more easily by focusing on the things that are most important and can implement activities and exercises to improve range of motion and strengthen muscles necessary to complete tasks. For example: an OT can assess your showering/bathing safety following surgery or chemo due to CINP and fatigue to come up with actionable items to improve function.  

Lymphedema

They can help you manage lymphedema by performing exercises, wrapping or massage, and will include you into the process.

Reduced Energy

They can help you have more energy by ensuring you are getting adequate sleep or are eating well. They do this by providing ways to manage fatigue, organize/ prioritize daily tasks, and help maintain strategies to help you balance activity with rest.

Pain

They can help you have less pain though nonpharmacologic pain management strategies and relaxation techniques. They will help you identify when and under what circumstances you experience pain and develop a path to management.

Stress

They can help you have less stress by assisting you in finding, joining support groups or actually running support groups, while helping you set realistic expectations  with things like stress management. Additionally, they can teach  you relaxation techniques to help you cope with depression and anxiety.

Control

They can help you feel more in control with realistic to-do lists every day by giving you personalized education to address particular concerns. They can help address issues with memory by providing different memory aides or teaching you new performance patterns to compensate.

Return to Life

And finally they can help you return to normal life roles by prioritizing primary roles and recommending alternative ways to perform activities while managing symptoms.
An OT will come up with an individualized plan to address a client's personal factors (unique features of a person that are not part of a health condition) alongside their environmental factors (aspects of the physical, social, and attitudinal surroundings in which people live) and how this may affect their performance patterns (the acquired habits, routines and roles associated with your lifestyle.)
Occupational Therapists (OTs) holistically address nine different domains within our life including activities of daily living, instrumental activities of daily living, rest and sleep, education, work, social participation, leisure, play, health and wellness management. They can help you address concerns about your diagnosis either before, during or after your treatment. More information can be found at this post about the domains they cover. (link to previous blog)
If this sounds like something you may need, or you want to learn more about, contact your doctor and ask for a referral to an Occupational Therapist.
---
Dawn is an Occupational Therapist and Founder of a mobile outpatient therapy practice, Aurora Independence. After switching careers from teaching she graduated from Temple University with a Masters in Occupational Therapy. Since then, she has worked in a variety of rehab settings treating a variety of diagnoses'. Currently, when not seeing clients in their home/ community she is partnered with a local 55+ community center offering online fall recovery workshops, she trains dogs and enjoys hiking the Wissahickon with her own dog, Odin.