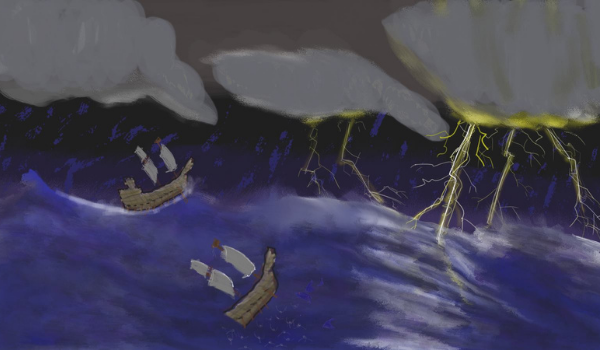 "At times, our own light goes out and is rekindled by a spark from another person. Each of us has cause to think with deep gratitude of those who have lighted the flame within us." – Albert Schweitzer

For those who spend time in a cancer treatment center, we encounter each other in a variety of ways: as patients, family members, staff, colleagues, strangers, friends. We meet during trying circumstances. Sometimes we just want to be left alone. Other times we are talkative and want connection. During either of these personal encounter needs, at any moment we can be hopeful, frightened, sad, joyful, exhausted, thankful, and/or angry. Our emotions just run the gamut. Often at the same time.

One reality that is pretty consistent for all of us, however, is the truth that we do encounter each other in ways that can touch us forever. Joe was such a patient for me.

Joe was a teen when we first met. He had received his diagnosis the day of his high school graduation. When I met Joe he was quiet and withdrawn. Full of teen awkwardness. Full of promise and creativity. Full of despair at his new diagnosis. While others were going off to college, Joe remained behind confined to aggressive treatments.

In the four years that followed, Joe grew up in our midst as he continued to receive treatment. He was blunt, honest, could drive you nuts, and had a heart that melted with compassion. Somehow, we just connected. He would talk with me when he was shutting out the world. What a strange duo we were, silver-haired late 60's me and towering over me by a good foot early 20ish Joe. I learned to play video games I'd never heard of before! I sat with silence. A lot. I entered his world.

Slowly, Joe began to share. He began to write. He painted. And through play and the arts, he began to share. The photo at the top of this post is of an early painting of his cancer journey. Look at it. Let it speak to you.

I learned so much from Joe. I will never forget him. How grateful I am for his life, and for the honor of just knowing this guy.

For all of us working at a cancer treatment center, we hold many memories and stories that continue to be very present in our lives. We are touched by you, our patients and families, in ways you don't know. But the power of your lives stay with us and we are grateful for that.

Thank you.


---
Lucretia Hurley-Browning, MDiv, MS, is a guest writer whose recent background includes Chaplain of Abramson Cancer Center at Pennsylvania Hospital and the Director of Juniper Tree Counseling Center. She is a therapist and ordained United Methodist Minister. Currently she is a writer by day, a reader by night, and is passionate about living life meaningfully with a good dose of fun.